Rugby World Cup 2015 - Team of the Pool Stages
The pool stages of the 2015 Rugby World Cup are done and dusted, but who have been the stand-out performers so far? Here is our take on the best XV based on the first 40 matches of the tournament.
1. Scott Sio (Australia)
Mario Ledesma, the former Argentina hooker, has done a phenomenal job of resurrecting the Australia scrum, helping turn the Wallabies into genuine World Cup contenders. England and Wales - leading packs in the Northern Hemisphere - were taken to pieces by this lump of Ozzy meat.
2. Bismarck du Plessis (South Africa)
In all honesty, no hookers have really shone so far, but tries against Japan and the USA sees du Plessis into the team. Plus he is one hell of a unit.
3. WP Nel (Scotland)
The South African-born prop only made his Test debut in August, but is already a shoe-in for the Scots' front row. Played in all 4 games, and proving to be a bit of a wrecking ball. Seems to know his way to the try line as well, a real bonus for a front row.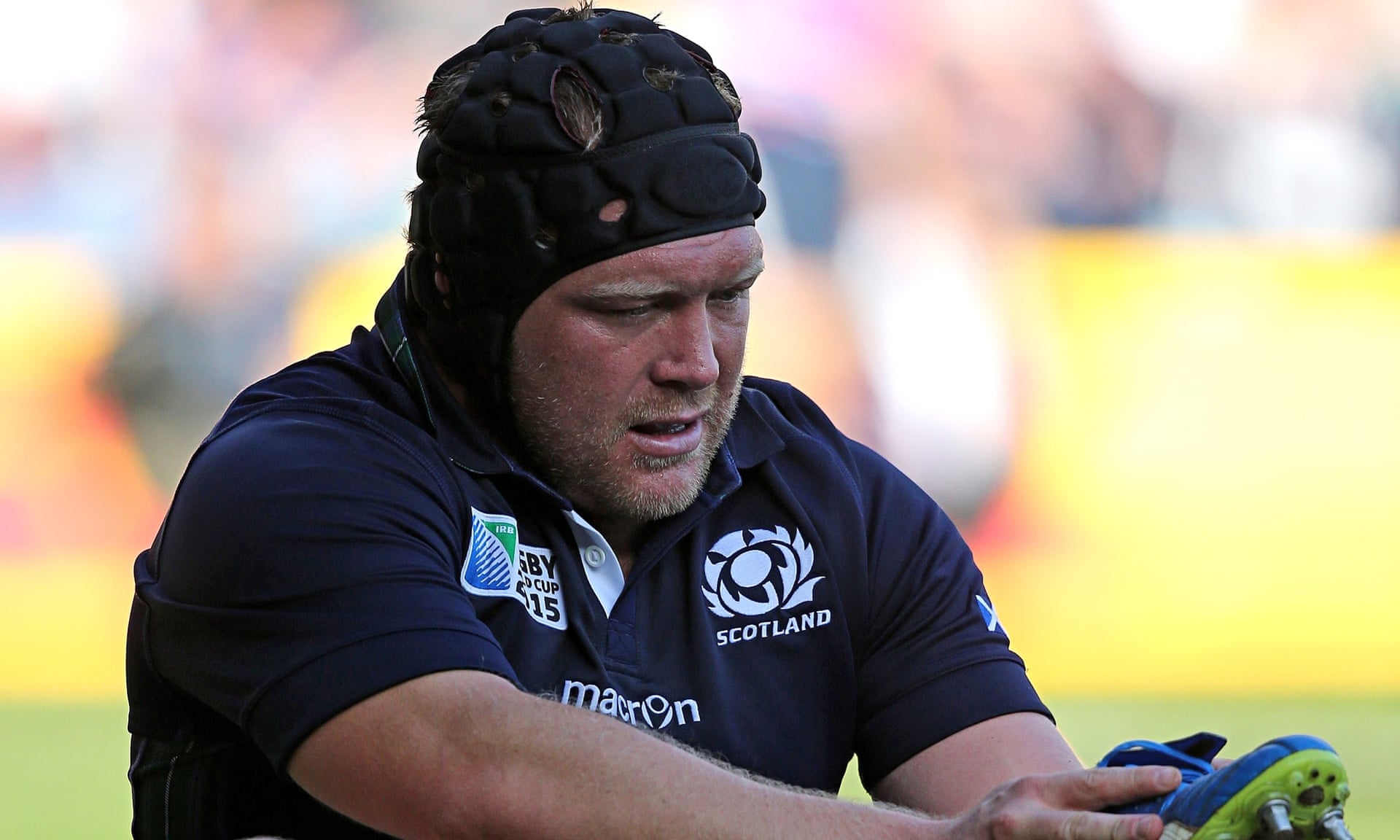 4. Tomas Lavanini (Argentina)
The 22 year old plays his club rugby with Racing Metro and has enhanced his burgeoning reputation in the second row during the tournament. Standing at 6'7" he makes for a solid figure in both scrums and lineouts.
5. Ian Henderson (Ireland)
An industrious work horse who just about upset the order of play of Paul O'Connell and Devin Toner as the go-to second rows for Ireland. Big Paulie is out now, and although Henderson will not fill POC's leadership boots, he will offer plenty around the park as a ready made replacement. Scored a try against Canada, and in the long term could he be the next POC? https://www.youtube.com/watch?v=RMhh9mY7ozs
6. Mamuka Gorgodze (Georgia)
The man who took a Man of the Match award against the All Blacks whilst going up against Richie McCaw, the world's greatest no.7 - not an easy task or done by many before him. Yeah we have him at 6, but who cares, it's our back row and we can do what we want. He was quite simply epic and a leader of men of empire-sized proportions. We would certainly follow him into battle, and so humble to boot. Thank you to RWC 2015 for highlighting these Tier 2 players who have enriched our lives. https://www.youtube.com/watch?v=Fg1QU9LPRu0
7. Michael Hooper (Australia)
Teaming up with his esteemed mate David Pocock, or 'Pooper' as they are known back in OZ, this duo have formed formidable a partnership. Hooper brings the traditional compact scavenger 7 style of play back to fruition, getting his body over the opposition's ball at every opportunity. Not only that, but punching above his weight in the physicality department. Hooper is the 7 every team wished they had; a supreme tackler, ball winner, and a ball player with the ball in hand.
8. David Pocock (Australia)
The other half of 'Pooper', this gargantuan unit does everything Hooper does - just on a bigger scale and with an industrious ball carrying ethic as well. For a big man, he gets his body over the ball with the flexibility of a gymnast. Also a bit of a political activist back home - who knew! https://www.youtube.com/watch?v=ob3cDWzHxCA
9. Greig Laidlaw (Scotland)
Greg frae Jeed, as we know him up here, has proven he is the stand out scrum half. A tenacity like no other, especially for a man of such small stature, he has brought a ruthless determination to win so often lacking in the Scotland team. Demonstrated on Saturday when perhaps he should have opted for a few more pops at goal throughout the game, however lads, don't worry Greig has got this, he'll score the try himself to give Scotland that all important 10 point cushion in the dying stages, and boy did they need it. Also noteworthy kicker.
10. Bernard Foley (Australia)
Bernard Foley has stepped up to the plate and shone at this tournament as the in-form 10 in international rugby. Quade Cooper is certainly a talented footballer but he is unreliable, a yellow card machine and erratic at best. Foley is the complete opposite - reliable yet dangerous in attack, with an eye for a killer support line. A real points machine as he single-handedly demolished England. https://www.youtube.com/watch?v=DA2c_-oHnos
11. DTH Van der Merwe (Canada)
Canada may not have set the tournament alight but DTH certainly has, including the below try against Italy. A huge loss for Glasgow Warriors, we would love to see him playing off the likes of an All Blacks pack and backline of Carter and SBW. Quite simply, deadly. https://www.youtube.com/watch?v=0ldDywtkzWA
12. Damian de Allende (South Africa)
Probably a bit disgruntled to initially be playing second fiddle to Jean De Villiers, who is quite the leader but hasn't quite been the same since his knee reconstruction and broken jaw. Allende has stepped has picked up where De Villiers left and arguable strengthened the Bokka midfield. Bring a calm air of confidence to the team at the centre of the biggest rugby update in history.
13. Wesley Fofana (France)
Ah Wesley, he promises so much. Exploded onto the 6 Nations scene in 2014, went missing in 2015 but was obviously keeping the tank full for September. Dangerous and powerful, quick and nimble. Of course has Fat Bastareaud to run off which must take the heat off!
14. Nehe Milner-Skudder (New Zealand)
Milner-Skudder's 1st game of RWC 2015 may be one to forget, most concluding he had hands like feet. Since then he has quietly gone about his business and raised his stock. Finishing tries as you would expect any All Black winger to do, now odds on favourite to partner Julian Savea on the wing. https://www.youtube.com/watch?v=9sFNQ09HAYs
15. Ayumu Goromaru (Japan)
This team would't be complete without at least one Japanese player. Japan lit the touch paper on the tournament on the first weekend when they took down world rugby giants South Africa, and rightly a few of his compatriots could have comfortably slotted into this team. A real dynamic back, brilliant tackler, and with a kicking style heavily influenced by the one and only Jonny Wilkinson. https://www.youtube.com/watch?v=ssS96eAIam8 Disagree with any of our choices? Then let us know in the comments section below, or on Facebook and Twitter.
---
1 comment
---
---