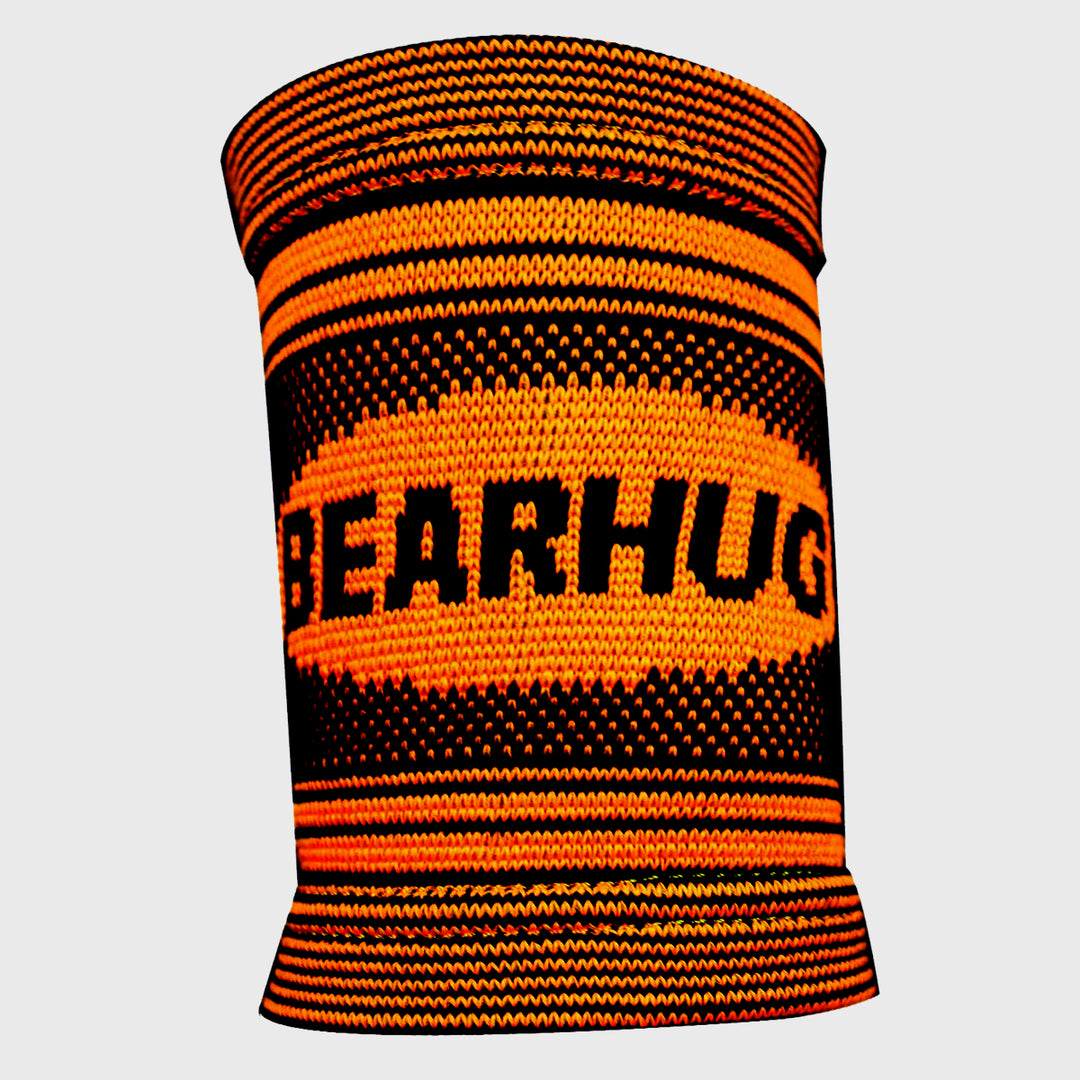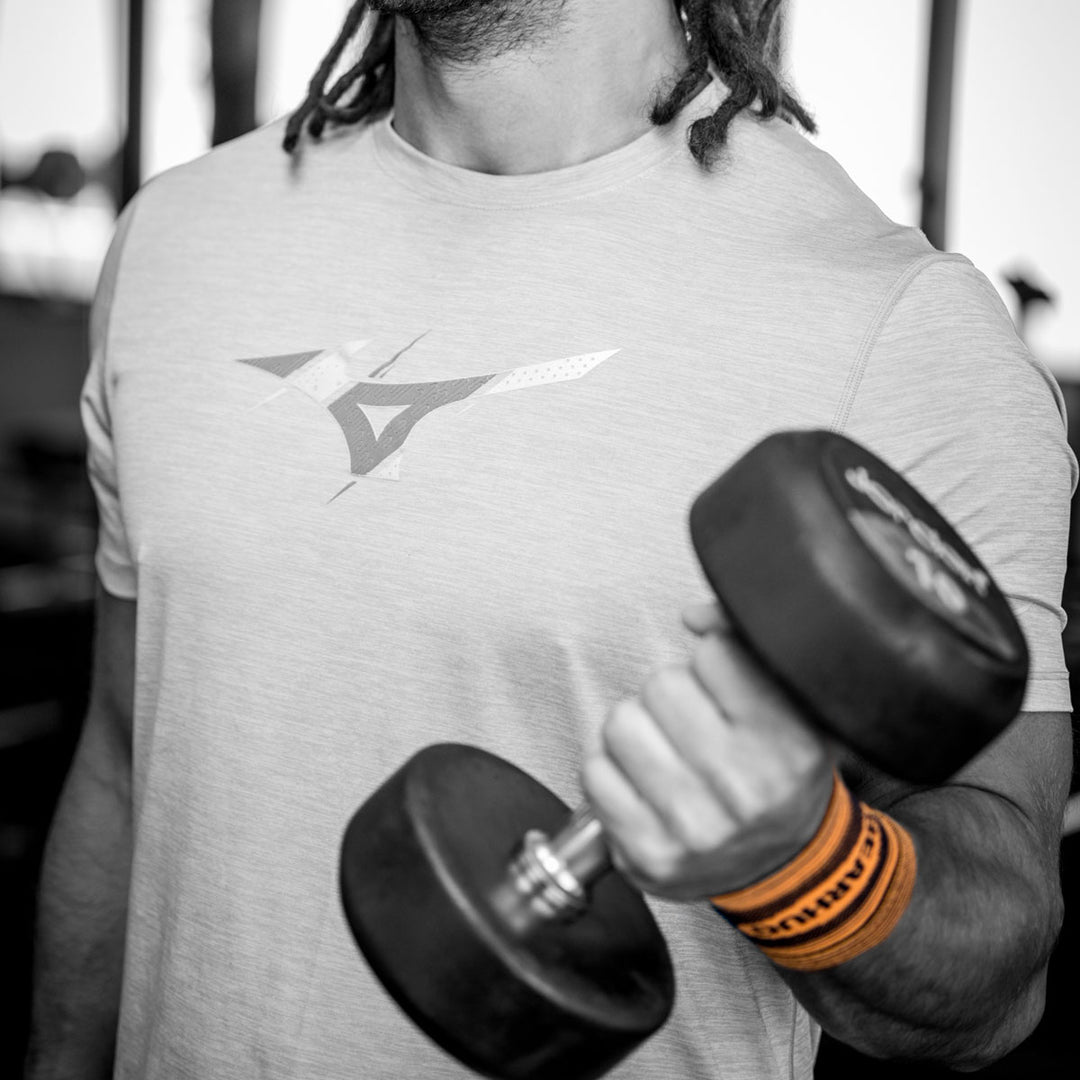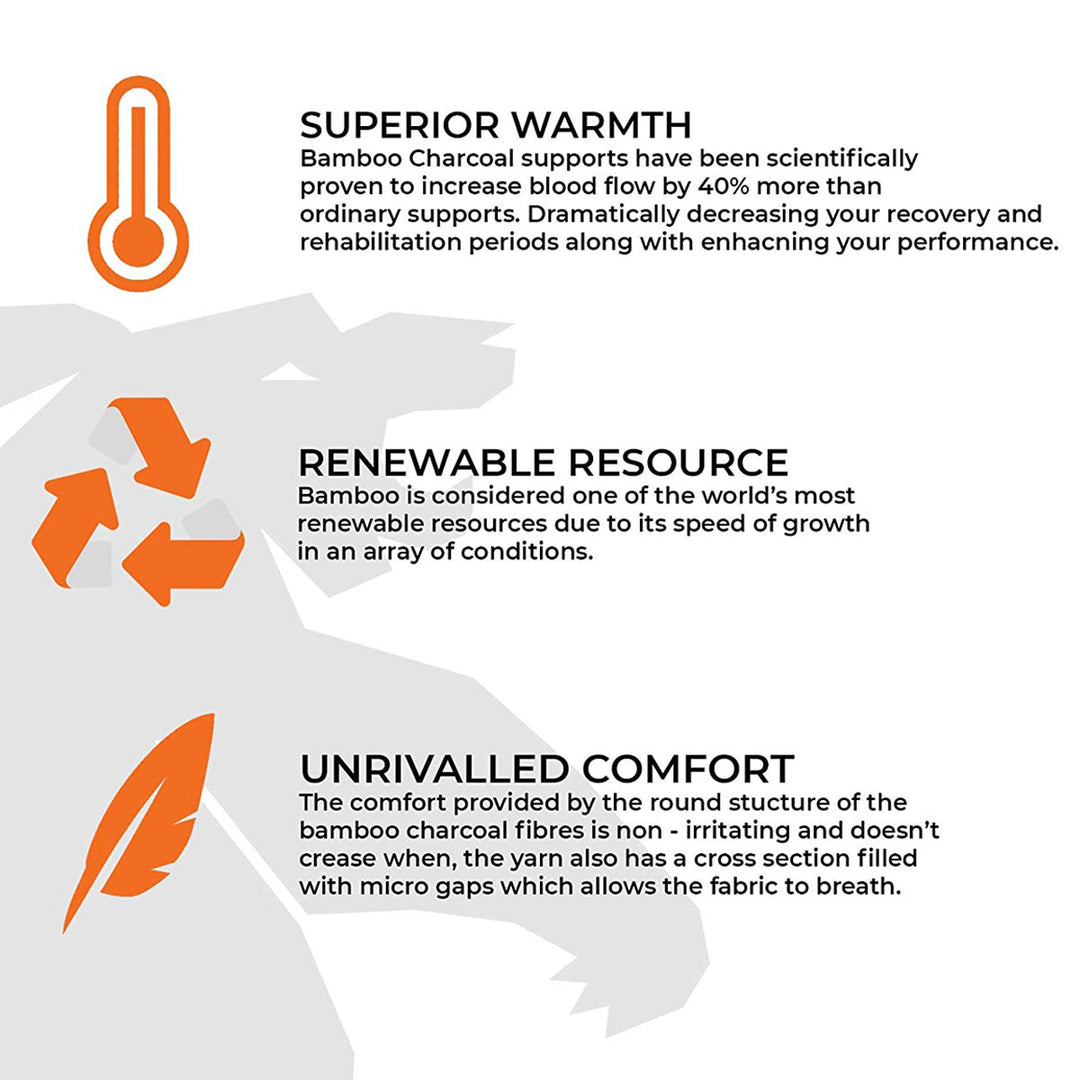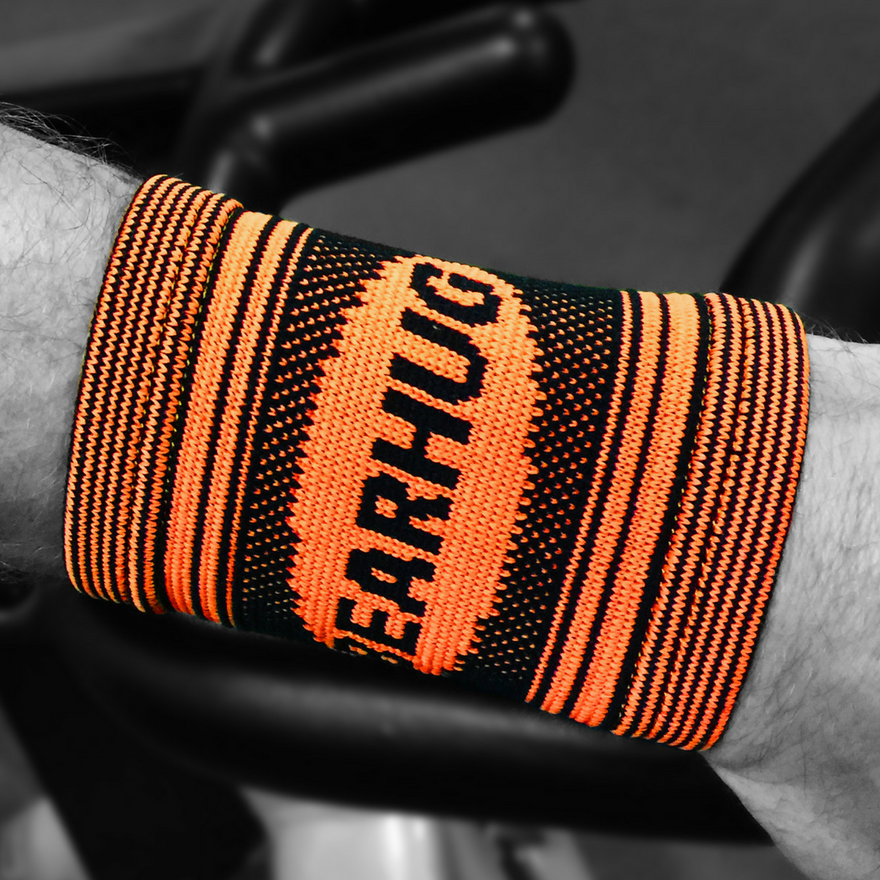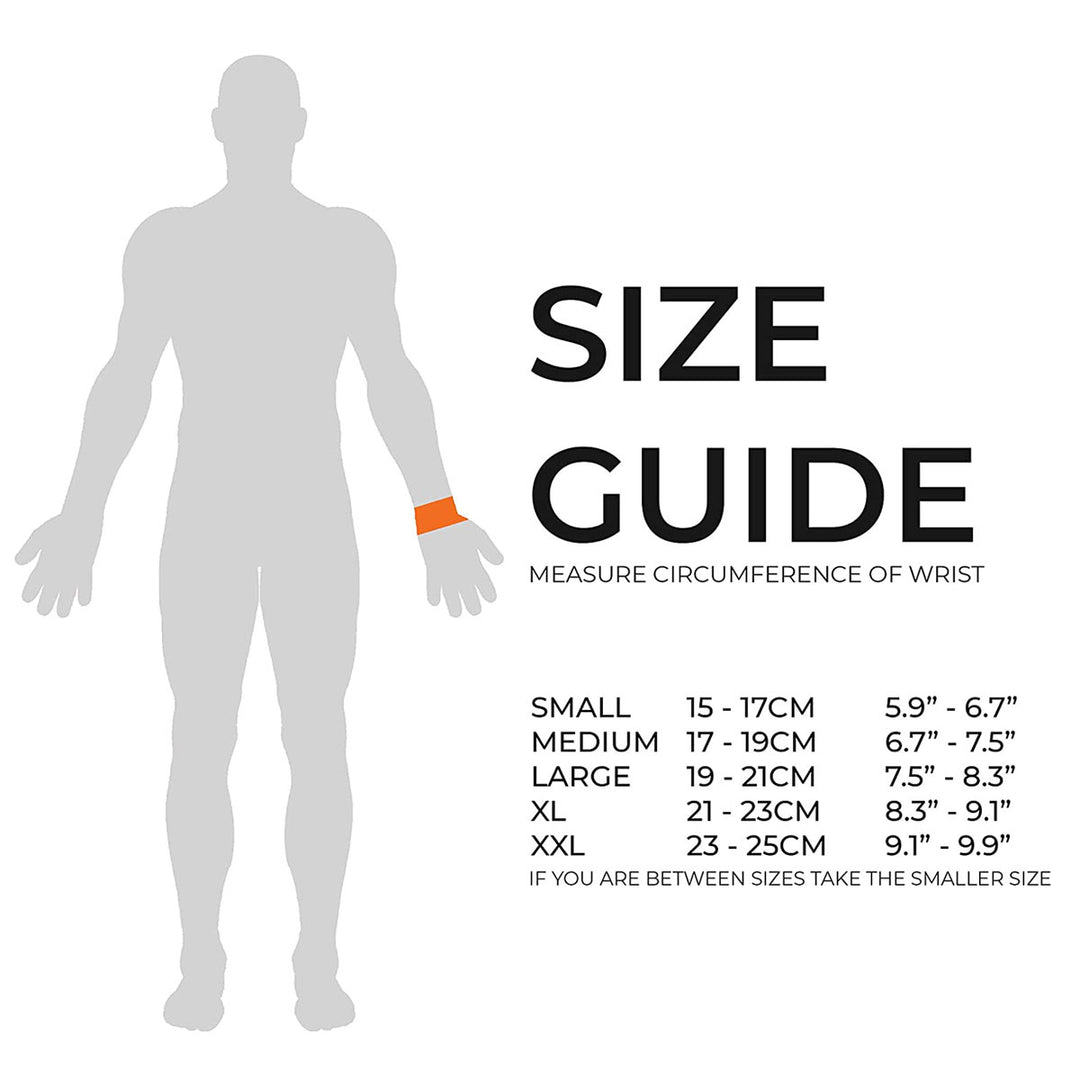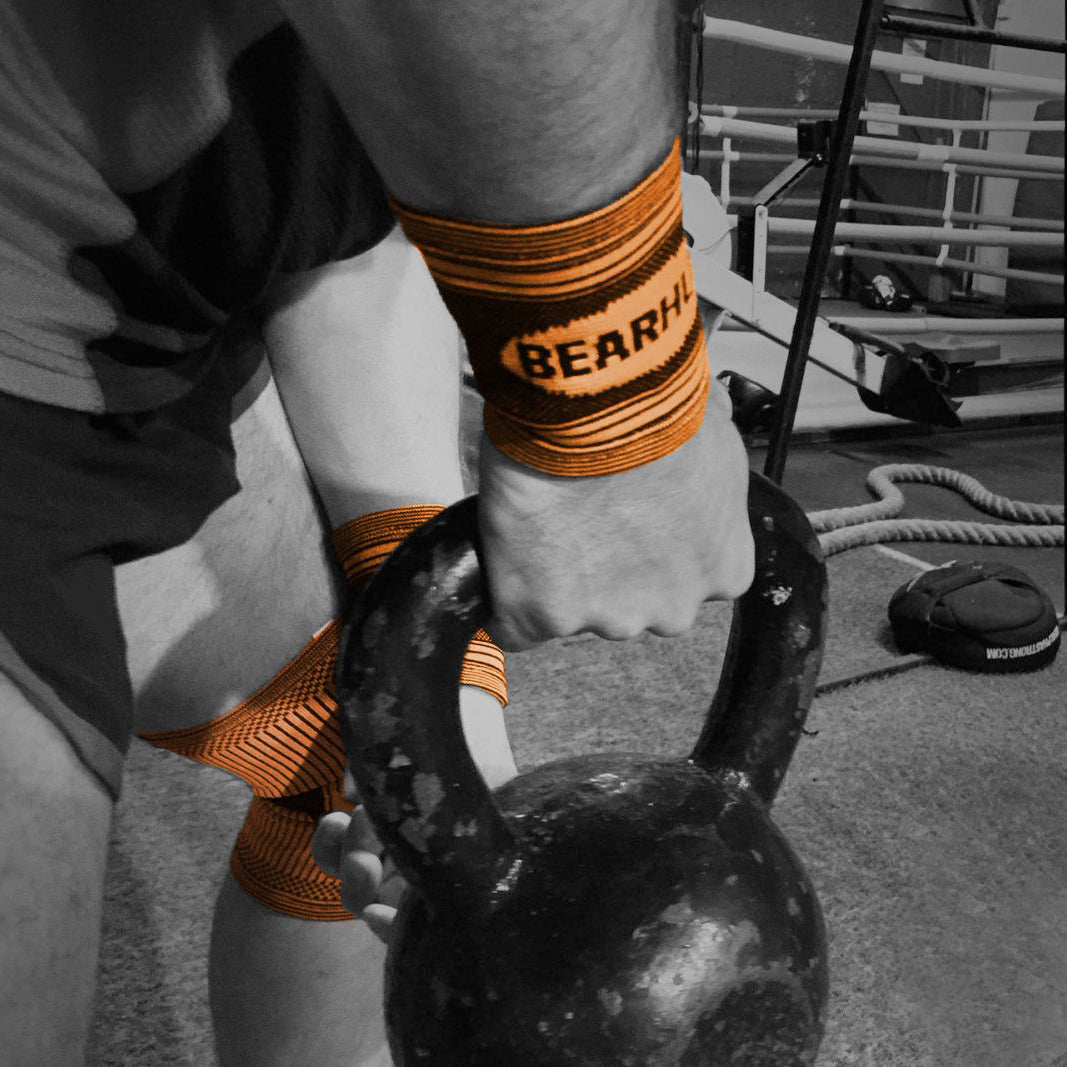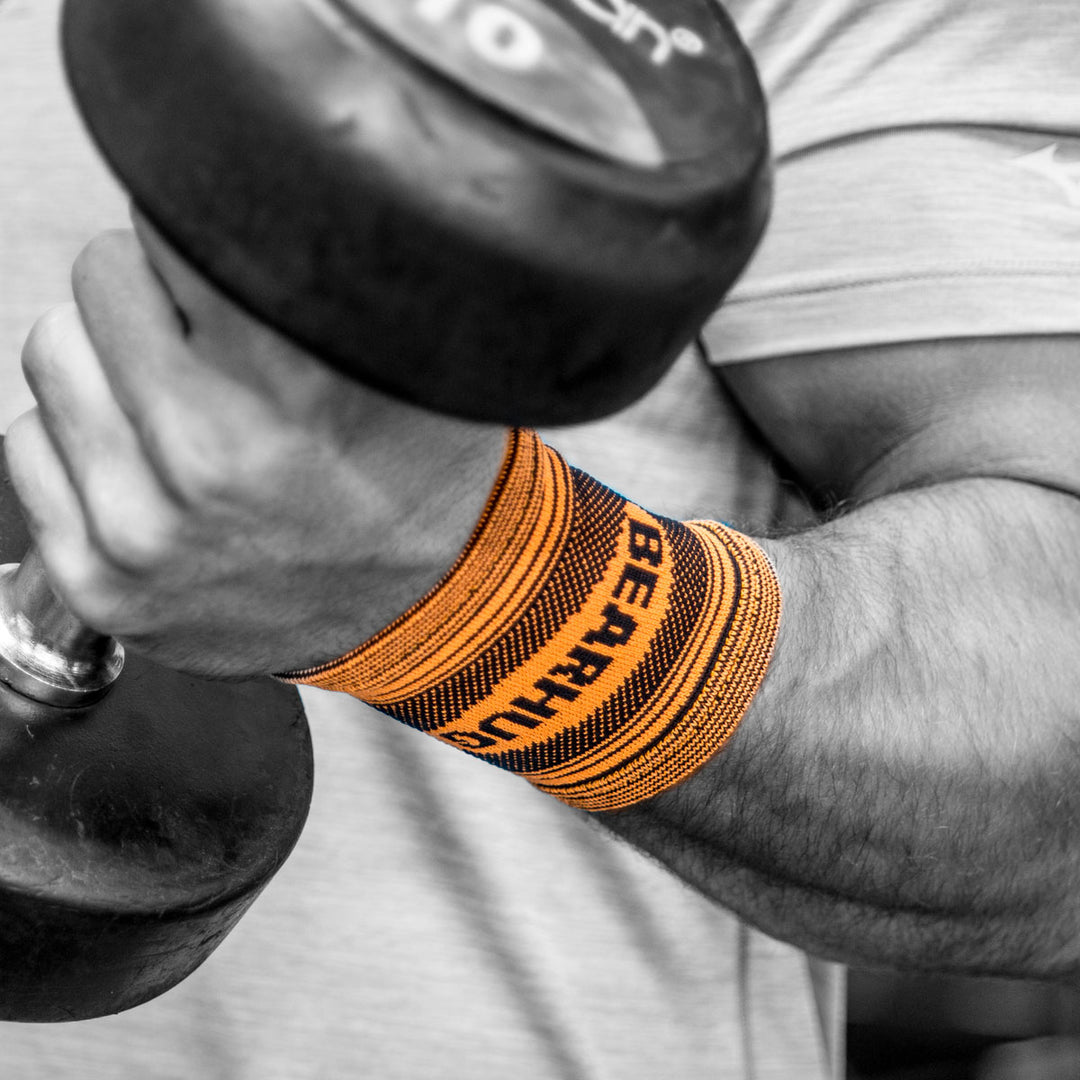 Bearhug Bamboo Wrist Support
Regular price
$13.00
/
Tax included.
In stock, ready to ship

Inventory on the way
Free UK delivery on orders over £75
Order before 3pm for same day dispatch
28 day free returns - UK only
---
Bearhug Bamboo Wrist Compression Sleeve Support

SUPPORT THE WRIST JOINT The comfort of the wrist support sleeve around the wrist joint is provided by the round structure of the bamboo fibres which are non-irritating and don't crease when worn. The product helps to support and protect the joint and surrounding soft tissue during activity and exercise.
WRIST COMPRESSION

The unique composition and intricate weaving techniques used in the production of the wrist support sleeve help apply a comfortable yet critical level of compression. The yarn also has a cross section filled with micro gaps which allows the fabric to breath and eliminate sweat build up while continuing to provide you support while being worn

.
HAND AND WRIST JOINT BLOOD FLOW Bamboo charcoal supports have been scientifically proven to increase blood flow by 40% more than ordinary supports. Enhancing performance while dramatically decreasing your recovery and rehabilitation periods. 
COMPOSITION

 

Nylon 62% | Bamboo 23% | Spandex 15%
When can I use the wrist support?

The hand, wrist and thumb are susceptible to repetitive stress, arthritis, carpal tunnel syndrome and tendonitis, which without support and compression can be painful.
The Bearhug Wrist support sleeve can provide compression and support driving blood flow to the hand, wrist and thumb to reduce inflammation and provide pain relief from conditions like tendonitis. Created from bamboo, the sleeve is comfortable to wear throughout the day on your hand and wrist joint whether at home or at work.
The Bearhug bamboo Wrist support sleeve provides compression to the hand, thumb and arm increasing blood flow, enhancing performance, assisting with rehabilitation and recovery while providing pain relief for arthritis, repetitive stress, tendonitis and carpal tunnel syndrome.     
The wrist support sleeve can be used to accelerate recovery and rehabilitation from a injured thumb ligaments and joint pain with the bamboo properties increasing blood flow. The sleeves can also be used during exercise and activities outdoors and indoors to provide support and compression for pain relief from arthritis, hand and thumb pain.
Some sports & activities that elbow supports can be useful for:

Tennis
Golf
MMA
Cricket
Hockey
Rugby
Boxing
Gymnastics
Weightlifting
How does the wrist support work?
Bearhug use bamboo charcoal in a unique composition within their wrist support. Bamboo charcoal supports have been scientifically proven to increase blood flow through the joint compared to ordinary supports.
This increased blood flow drives oxygenated blood to the wrist and hand, flushing out any toxins in the wrist joint which helps your muscle, ligaments and tendons repair quicker while providing arthritis pain relief and reducing tendonitis inflammation.
Size Guide
Measure the circumference of the centre your elbow with a straight arm.
Small: 15 - 17cm
Medium: 17 - 19cm
Large: 19 - 21cm
XL: 21 - 23cm

If you are between sizes it is advisable to go for the larger size.

Personalisation is available on a variety of items and includes printed initials, names and numbers.
Select the shirt printing option from the drop down box if available and fill in the fields with the exact information you require. Please double check all spelling and number choice as what is entered is final.
Our expert team with over 20 years of shirt personalisation experience will select the font and vinyl colour that best matches your product selection.
The shirt printing process normally takes us less than an hour to complete so should not affect your dispatch time. Bespoke design ensures the name and number fit perfectly on your choosen rugby kit.
Initials - £3 - Up to 3 characters, usually printed on the hem on shirts.  Printed above the brand logo on shorts or below on track pants.
Names - £6 - Up to 12 characters, printed across the shoulders.
Numbers - £6 - Up to 3 numbers, printed across the back.
Name & Number - £10 - Up to 12 characters for the name and 3 for the number. Printed across the shoulders and back.
Please note, once an item has been printed, we are unable to accept it for a return or exchange, except in the case of a manufacturing fault.
FREE UK DELIVERY ON ALL ORDERS OVER £75
UK Standard Delivery - £4.99.
UK Express Delivery - £8.99.
Store Pickup is available from our Edinburgh store free of charge.
Local Delivery
Available within a 4 mile radius of our Haymarket store. Your order will be delivered within 1-2 working days. Minimum spend of £40.
Delivery is also available to destinations worldwide with DHL.
For full delivery information click here.